Bibliothek und Information Deutschland (BID) e.V. (Library and Information in Germany - Federal Union of German Library Associations) is the umbrella organization of all institutional and personal members' associations of German librarianship. BID represents the joint interests of its members at national and European level, and on international committees.
---
Members
In addition to the three institutional and professional associations dbv, BIB and VDB members of BID include the Goethe Institute and the library suppliers ekz.


President - Governing Board
President: Dr. Sabine Homilius (sabine.homilius@stadt-frankfurt.de)
Vice-President: Dr. Ute Engelkenmeier
Vice-President: Prof. Dr. Andreas Degkwitz

dbv representatives
Prof. Dr. Andreas Degkwitz
Dr. Jochen Johannsen
Hella Klauser
Marion Mattekat
Barbara Schleihagen

BIB representatives
Prof. Dr. Tom Becker
Dr. Ute Engelkenmeier
Sylvia Gladrow

VDB representatives
Anke Berghaus-Sprengel
Dr. Klaus-Rainer Brintzinger

Representative of the Goethe Institute
Brigitte Döllgast

Representative of the ekz
Johannes Neuer


---
Library Congress
Every three years BID hosts the Library Congress in Leipzig, one of the largest professional conferences in Europe. The Congress has traditionally been held immediately before the Leipzig Book Fair in March.
The next Library Congress will take place in Leipzig from March 14th to 17th, 2022.
For further information please refer to the congress-website at www.bid-kongress-leipzig.de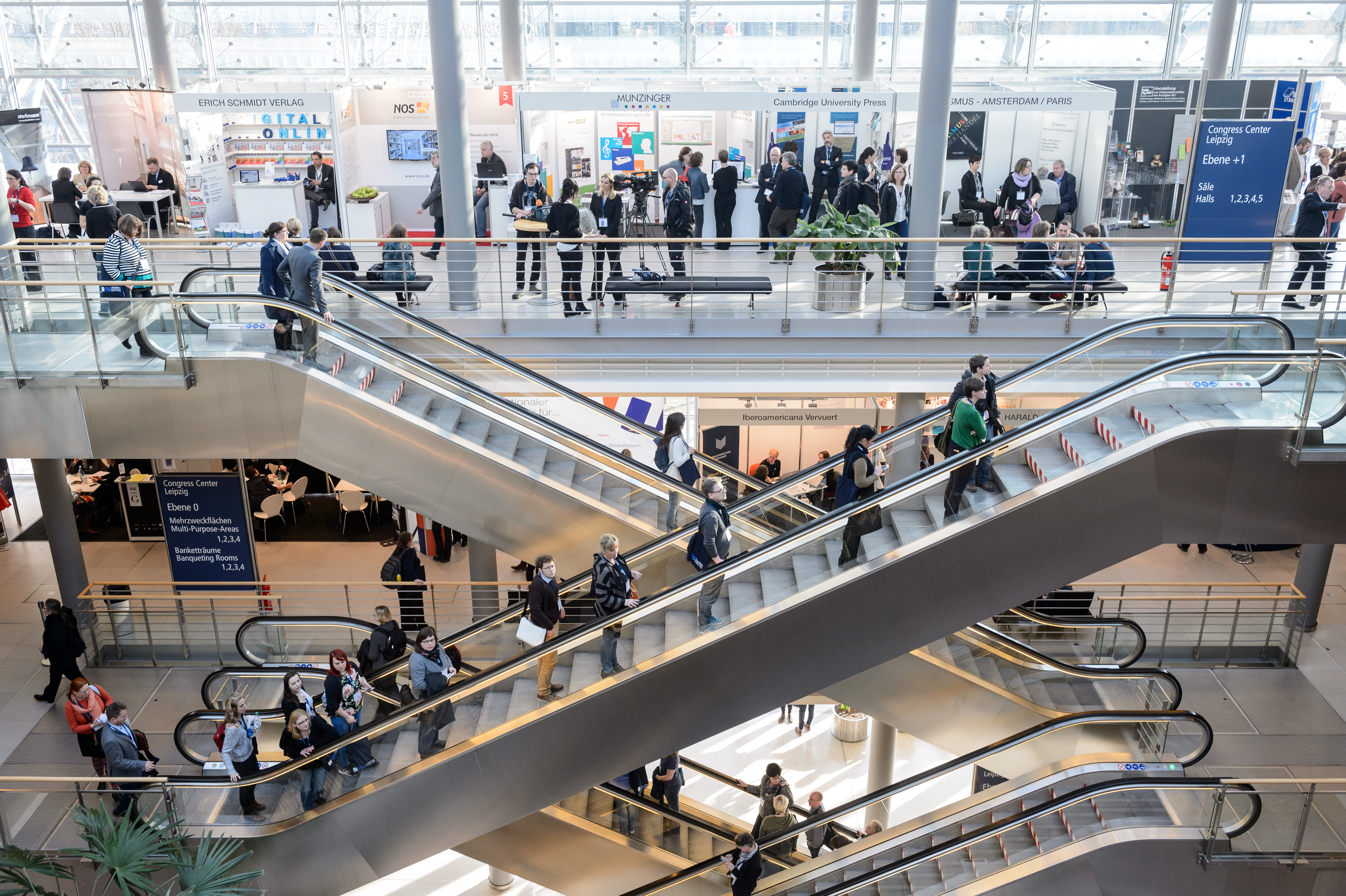 Library Congress Leipzig
photo: 2016 / Jens Schlüter
---
International Activities
BID is a member of IFLA and at European level represents German libraries and library associations in EBLIDA. LIBER, NAPLE and the Anna Lindh Foundation are partners of BID.


BID's permanent commission BI-International (Library and Information International) promotes international professional exchange by means of a grants programme which enables foreign library and information specialists to participate in professional visits to Germany. Likewise it funds study tours and professional visits by German librarians to other countries.
---
Karl Preusker Medal
BID awards the annual Karl Preusker Medal (Karl-Preusker-Medaille) in memory of Karl Benjamin Preusker (1786-1871) who founded the first German public library in Grossenhain near Dresden in the year 1828.
The medal is awarded to committed individuals or institutions in recognition of special services to German librarianship.
The Dutch architect and creative guide Aat Vos was presented with the Karl Preusker Medal 2021 on 28 October in Ludwigshafen am Rhein.
 >>> Documentation of the event
>>> Press release Berlin, 20 September 2021
 

Karl Preusker Medal front (h. 125 mm)

photo: 2021 / Carsten Theumer

 

     
     

Karl Preusker Medal reverse side

photo: 2021 / Carsten Theumer

 
Contact
Office:
Executive Secretary

Dr. Monika Braß
Bibliothek & Information Deutschland (BID) e.V.
Fritschestraße 27-28
10585 Berlin

Telephone: (0 30) 644 98 99-20
Telefax: (0 30) 644 98 99-27
E-mail: bid@bideutschland.de


---